AWHONN Section Advisory Committee- District 5 Representative (Illinois, Missouri, & Wisconsin)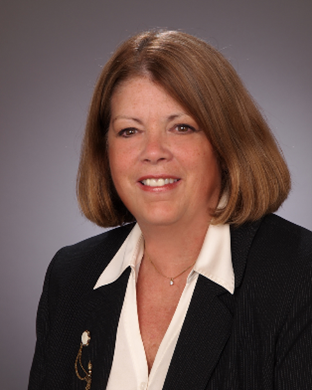 Post-master's prepared Advanced Practice Professional Registered Nurse / Clinical Nurse Specialist specializing in women and newborn health with Certificate in Nurse Midwifery and Nursing Administration. Extensive clinical, administrative, and educational background in both low risk and high risk, culturally diverse perinatal populations. Creative author and lecturer at national and local seminars. Expert clinician, successful manager, project leader and quality improvement specialist. Proven clinical excellence in academic and tertiary in-patient hospital settings. NCC certified in Inpatient Obstetric Nursing and Electronic Fetal Monitoring. Actively involved in perinatal professional organizations.
---
Section Chair/ Section Conference Coordinator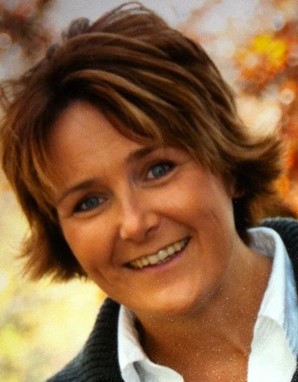 I have been a nurse for 24 years practicing in education, public health (3 years), and neonatal clinical settings. My public health experience included WIC and Family Case Management with a primary focus on follow-up for high-risk newborns. I have been a NICU staff nurse and most recently the Neonatal Outreach Educator for the South-Central Illinois Perinatal Center at Hospital Sisters Health System (HSHS) St. John's Hospital in Springfield, Illinois. Babies are my passion, and I embrace every opportunity to further the specialty through active participation in nursing organizations, quality improvement, and continuing education. As an AWHONN member, I previously have served as the Section Education and Conference Coordinator, Chapter Coordinator for the South-Central Chapter in Springfield, and on the National Membership Committee. I am an active member of the Illinois Perinatal Quality Collaborative-Neonatal Advisory Committee and a member of the Academy of Neonatal Nursing Executive Committee.
---
Section Secretary Treasurer
Doctoral prepared registered nurse with a focus on maternal child health and a Master's degree in nursing education. NCC certified in Inpatient Obstetric Nursing. AWHONN Intermediate Fetal Monitor Instructor. Member of the Illinois Maternal Child State Quality council and the Illinois Severe Maternal Morbidity committee. Poster and oral presentations with a focus on preeclampsia, perinatal hemorrhage, and substance use disorder in the maternal population. Experienced clinician with over 30 years of obstetric practice including project leader, program developer, evidence-based practice, quality initiatives, and leadership. Contributing expert and co-author to publications regarding water births and complications of Cesarean Deliveries.
---
Section Legislative Coordinator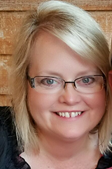 Master's Prepared Women and Children's Clinical Education Coordinator who believes in high patient care standards and in doing so puts 'Nurses 1st'. I specialize in relationship building, utilizing professional resources and 'just in time' nursing education, and have expertise in providing and building meaningful clinical education. My obstetrics-focused career has spanned from L&D bedside nurse, OB/GYN office nurse, Manager, Adjunct faculty, follow-up clinic to interim director. I have been awarded Standards of excellence leadership, AWHONN Indiana Section Excellence of Leadership, National AWHONN Outstanding Poster Presentation and nominated for the Daisy Leadership Award. I received my bachelor's degree at Indiana State University and Master's Degree from Loyola New Orleans; I hold Inpatient Obstetrics certification, AWHONN Intermediate FM Instructor, NRP Instructor and Mentor, PALS Instructor, Preceptor Instructor and am a Certified Lactation Counselor.
---
SECTION EDUCATION COORDINATOR
Vacant
---
Website and Social Media Coordinator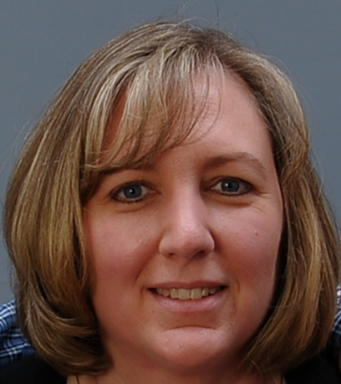 My medical experience in the Army National Guard as a medic while going to college and was part of an ambulance platoon. I have been a nurse since 1997, all but the first 2 years in Obstetrics. My past roles in Obstetrics include, staff nurse, preceptor, charge RN, Unit Manager of 2 different OB units, adjunct faculty for OSF SAMC College of Nursing, Professional Development Coordinator in obstetrics and Perinatal Outreach Educator, which all gave me valuable experience in quality and safety. Currently, I am an instructor for the AWHONN Intermediate Fetal Monitoring and Advanced Fetal Monitoring. My Certifications include NCCs inpatient obstetrics and EFM. My participation includes ILPQC Promoting Vaginal Birth as a clinical Lead and a member of the Perinatal Outreach Educators of Illinois. Other opportunities include item writing for NCC and participating in the job analysis work group for the inpatient OB certification test.
---
South Central Chapter Coordinators
I am currently the OB/Level II Nursery Department Nurse Manager at Passavant Area Hospital in Jacksonville, Illinois. In the 15 years that I have worked in the OB department at Passavant Hospital, I have strived to improve myself, as well as the department, by obtaining the Inpatient OB certification, the lactation counselor certification, and subsequently the International Board Certified Lactation Consultant certification. Additionally, I hold certifications in Electronic Fetal Monitoring, Nurse Manager and Leader, and Obstetric and Neonatal Quality and Safety. I am also a student at Loyola University Chicago in the PhD in Nursing program with a research interest in maternal health outcomes for rural populations. As a nurse, student, and mother I am committed to improving the care and outcomes of the women and infants in my community as well as nationally
---
I have been working as a perinatal nurse for 18 years.  For the past 15 years I've been at Passavant (the rebranded: Jacksonville Memorial Hospital). I strive to expand my career development and have obtained certifications in EFM, inpatient OB, and became an IBCLC.  I am committed to AWHONN's vision to empower and support the nurses and families I serve. As a mother of 5 grown children and grandmother to 4, I am driven to be a part of my professional organization that continues to improve the care of mothers and babies
---
Southern (Bellevillle) Chapter Coordinator
Former AWHONN Illinois Section Chair (2013-2017)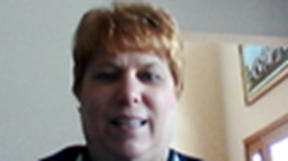 OB Staff nurse for 37 years serving in multiple roles: Staff nurse, Charge nurse, Interim nurse manager, and team member for Level II-E redesignation with IDPH. I have a special interest in Informatics and served as the Systems Analyst and Manager for our OB Unit. This role allowed me to apply my talents with policy and procedure development, education, and systems maintenance. I have been a member of the Nursing Quality Leadership Team, Unit Quality Leadership Team, and represented our department on the Research Committee.
I have had the opportunity to serve on a variety of AWHONN Committees at the National level including the National Finance Committee, AIM Project Member, and Conference Moderator. State Section activities include Website Manager, EFM Instructor, Chapter Coordinator, and Illinois Membership Retention and Recruitment Chair.
---
Lakeshore Chapter Coordinators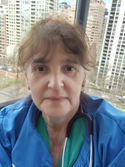 Co Chair
Deborah Roache
droache@nm.org
---
Northwest Chapter Coordinators
Co-Chair Genevieve Stoner
---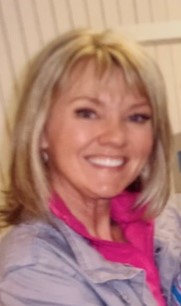 I am the Obstetrics Clinical Educator at OSF Saint Anthony Medical Center in Rockford, Illinois. I have over 20 years of experience in Obstetrics with a focus in the clinical areas of Labor & Delivery, Postpartum, High Risk Nursery and Women's Health. I am an Intermediate Fetal Monitoring and NRP Instructor and am committed to improving care and outcomes for mothers and newborns
---
Chicago Chapter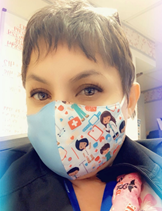 I have been a Perinatal nurse for over 20 years. I currently hold an Advance Practice Nursing licensure, attained with a Perinatal Nurse Certification and International Board Certified Lactation Consultant certification. My experience and education have provided me with the knowledge and skills to care for the Perinatal family and enhance nursing skills and knowledge. During my carrier I have been a faculty for community college, a university faculty and a member of the professional development team leader. Currently, I work with the leadership team to bring evidence based information to healthcare providers. I have been an active member of AWHONN and have enjoyed many conferences.
---
North Central Chapter Coordinators

Co-Chair Mary Ann Liner maliner@sbcglobal.net
---
Co-Chair & Exhibitor Coordinator Susie Swain
susieq@mtco.com
---

I joined AWHONN when I became involved with our shared governance committee. One of my responsibilities on the committee was to assist with updating our policies and procedures. One of the best ways to get the latest evidence based information was from AWHONN. AWHONN offered two very informative journals along with opinion papers. AWHONN was also instrumental in helping develop our hemorrhage program in 2009 when the state of Illinois rolled out hemorrhage education mandate.
---
Northern Illinois Chapter
vacant

---